Packaging Simplified.
Navigating the matrix of endless packaging options can be stressful and confusing. We're here to guide your path in choosing the right solution for your specific situation. Then we'll bring it to fruition via design, engineering, production, and logistics.
Learn More
Contact Us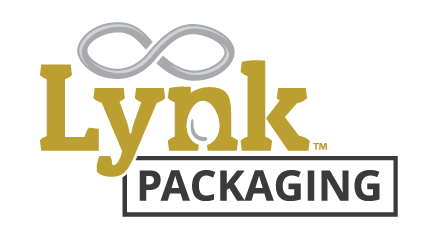 Committed to Excellence
Our mission is to assist our clients in pursuit of packaging excellence and be the strongest "Lynk"
between our customers and their packaging needs. We provide the perfect package with innovation, design and creative solutions. Through collaboration, and with our experience being in business since 1985 we have "Synced" our relationships with customers, employees and our supply chain to create a sustainable and respectful network that consistently provides quality and service while minimizing our environmental footprint and catering to and enabling our customers to thrive.
Signature Process
While Lynk Packaging may be a breath of fresh air in the marketplace, the "Just in Time" business principle we are founded on is a tried and true system. We take the idea of seamless efficiency seriously. 
Unparalleled Service
Make your custom packaging experience as painless as possible. When your inquiry comes in we discuss the details of what is needed and determine how we can best help with our suite of capabilities to choose from. The whole process that has been fine-tuned since 1985 allows you to breathe easy, knowing we have every detail covered.
Lynk understands that effective packaging design focuses on the needs of the entire supply chain, from marketers and manufacturers to retailers and consumers. Whether your needs are brand building, logistics, load management, asset protection or safety, we will provide the perfect packaging solution. Our full-service, in-house design shop makes your product a standout in the market, faster and for less. We create shelf-ready prototype samples to ensure your complete satisfaction with the form, fit and function of your product in its package.
Stay up-to-date on the latest information in the packaging industry by subscribing to our email list below. We will send out newsletters, tips, and information about Lynk Packaging + Sync Supply Chain Specialists promotions.
Brick-N-Seal
This amazing box permanently seals instantly just by applying pressure and the adhesive works with extreme temperature and humidity ranges! It also drastically reduces labor costs!
This box is a secure package with no exit hole and it eliminates small parcel claims.
This option is well suited for the following industries:
E-commerce
Distribution 
Small Parts
Medical
Electronics 
Etc.
Where We Came From
Since 1985 we've been providing cutting edge solutions for our clients in the packaging industry. While our core philosophy has stayed the same, technologies are always evolving.
Call or email us today to get started on your next project.
1250 Page Road
Aurora, Ohio 44202
25587 Conifer Rd.
#105-220
Conifer, Colorado 80433
Ohio: (330) 562-8080
Toll Free: (800) 989-0001
Colorado: (303) 842-7353