Brick-N-Seal
The perfect solution for your e-commerce packaging needs, just apply pressure to the self-adhesive and this box is sealed and ready to ship.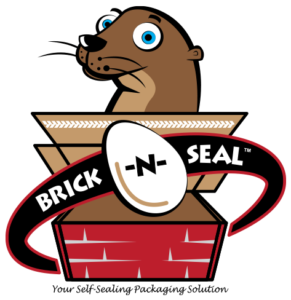 Don't Just Ship It…BRICK-N-SEAL IT!
Lynk Packaging, inventor and designer of the BRICK-N-SEAL box, is now selling these custom designed packages to our customers. This amazing box permanently seals instantly just by applying pressure and the adhesive works with extreme temperature and humidity ranges. It also drastically reduces labor costs!
Call (800) 989-0001 to learn more about how to purchase!
Adhesive that Stands Up to Extreme Temperature
This box is a secure package with no exit hole and it eliminates small parcel claims.
This option is well suited for the following industries:
E-commerce
Distribution 
Small Parts
Medical
Electronics 
Etc.
Brick-N-Seal is available in various standard package sizes and can be purchased for discounted pricing when done in bulk. Contact us by filling out the form at the bottom of the page for more information.
Call or email us today to get started on your next project.
1250 Page Road
Aurora, Ohio 44202
25587 Conifer Rd.
#105-220
Conifer, Colorado 80433
Ohio: (330) 562-8080
Toll Free: (800) 989-0001
Colorado: (303) 842-7353